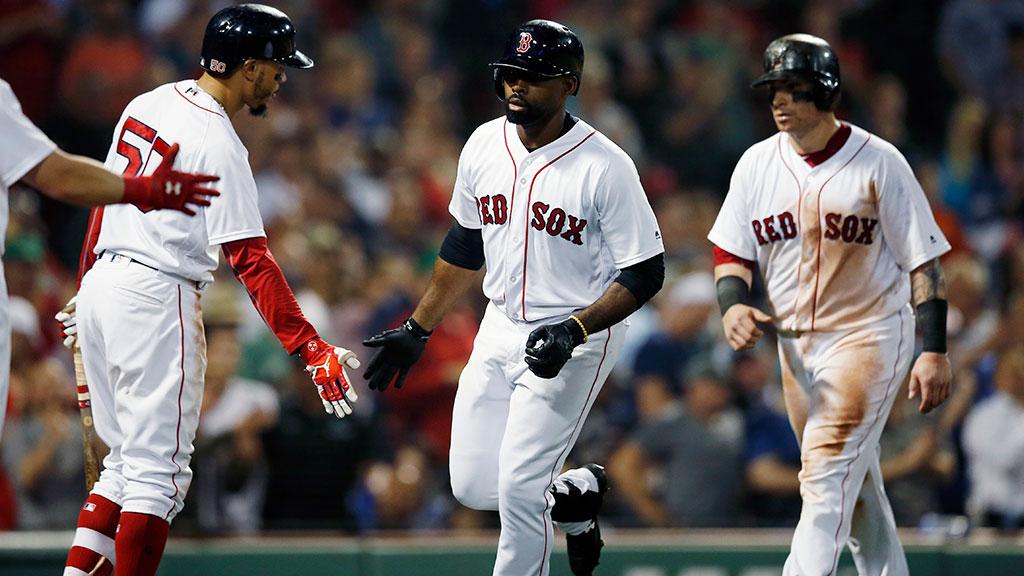 After a 4-2 win over the Angels last night, the Red Sox collected their 6th win and completed the sweep of their AL West rivals for the season.
Brian Johnson started this one with a stellar four innings allowing three hits, one earned run and one walk. Hector Velasquez was then sent to the mound to pick up his 6th win on the season with an impressive 2.38 ERA which set up Craig Kimbrel for his 24th save (2nd in MLB) on the season.
Once again we saw Jackie Bradley Jr. hit a homerun, his 6th on the season, and Rafael Devers smacked his 13th of the season. It's about to be July and this could be the beginning of a JBJ's hot streak and I'm all for it. Let that man get hot and this team is damn near unstoppable.
Tonight the Sox head to the Bronx for a three-game series against Aaron Judge, Giancarlo Stanton and the rest of the Bombers. Red Sox will send Eduardo Rodriguez (9-2: 3.86 ERA) to the mound up against C.C. Sabathia (4-3: 3.18 ERA) for a 7:05 start time.
Follow me on Twitter: @matthewfermo